Estate Planning
Every adult should have a plan in place for themselves and their families in the event of death or severe illness. That plan can set forth who will care for your children after your death, how and to whom your assets will be distributed, what will happen to your business, and nearly any other situation that you can imagine. And each person's or family's plan will be different. An estate plan is not a form that can be filled out, but rather a true plan that sets forth how your family will be cared for and provided for after your death. Some of the estate planning services Boerman Law Offices can provide for you include:
Wills
Trusts
Special Needs Trusts
Durable Powers of Attorney
Patient Advocate Designations
Probate
Estate Administration
Trust Administration
Guardianship/Conservatorship
Business Services
Every business should also have a plan for its future and for its success An important part of that plan is determining the type of business entity which is most appropriate for your company, and then properly establishing that entity in compliance with Michigan law. Whether you are forming a sole proprietorship, partnership, limited liability company, professional limited liability company or corporation, Boerman Law Offices will prepare and file for you all of the documents required to form your new company, including:
Articles of Incorporation or organization
By Laws
Operation and Partnership Agreements
Corporate Resolutions
Tax Registrations
Annual Minutes
Contract law
Contracts form the basis for most business agreements. In any business, one of the best ways to protect yourself and your business is through effective contract preparation and review. Boerman Law Offices will draft and/or review most types of commercial contracts, including: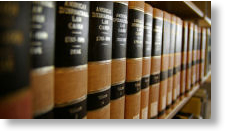 Employment Contracts
Noncompete Agreements
Confidentiality Agreements
Buy/Sell Agreements
Leases
Civil Appeals
Whether you were unsuccessful in pursuing a claim at the trial court level, or you were successful and need to protect your judgment, Boerman Law Offices can provide you with experienced representation.
Michigan State and Federal Courts
United States Supreme Court